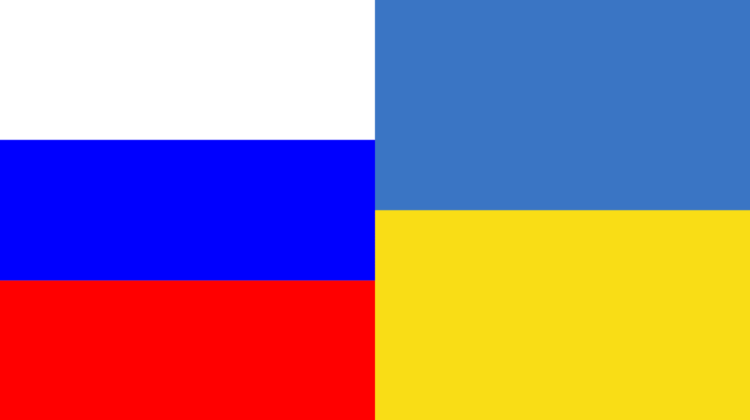 Ukraine war: Putin avoids further mobilisation while Kyiv suffers manpower shortage
Alexander Titov, Queen's University Belfast
When Vladimir Putin called for a partial mobilisation in September 2022 it was a sign to ordinary Russians that – despite all the Kremlin's denials – this was no longer a "special military operation" but a real war.
In response to Ukraine's successful counteroffensive which recaptured swaths of territory from Russia, Putin called up around 300,000 men – around 1% of the eligible pool of reservists.
Mobilisation, which has occurred only once in Russia before last year (in 1941), is different from the coutry's regular conscription mechanism, which calls up about a quarter of a million men aged 18 to 30 each year (the age limit was raised from 27 to 30 in April). Conscripts are not allowed to fight outside Russia, but once they have completed their one-year national service, they join the reserves and can be called on to fight.
But, despite the huge reserves that the Kremlin can call on, it's clear that, especially in the run-up to the next presidential elections in May 2024, another round of call-ups would be very unpopular.
Yet there have been persistent rumours that a new mobilisation is imminent. This is partly a misinformation campaign launched by Kyiv to sow dissent in Russia. In December 2022, the then-defence minister Oleksii Reznikov and military intelligence chief Kyrylo Budanov claimed that a new wave of mobilisation would begin on January 5 2023.
When this didn't happen, Ukrainian officials continued to claim that half a million men would be mobilised in January. It warned eligible draftees to flee Russia.
Again in September 2023, Ukrainian sources claimed a new mobilisation was planned for the day after the Russian regional elections on September 10. Once more, nothing happened.
Spreading rumours of imminent mobilisation in Russian is clearly part of Ukraine's psychological warfare, but the more they do it without anything happening, the less credible it becomes. And, in fact, it's Ukraine that is under pressure to conscript enough troops as its counteroffensive struggles for momentum.
Changing moods
Unlike in September 2022, Kyiv much-anticipated spring and summer offensives have not had the impact that many in the west had hoped for. In fact, the opposite is true and realists are now talking down the prospect of a Ukrainian breakthrough any time soon.
It's a big contrast to when I visited Russia in May, when the mood was gloomy, with expectations of a new Ukrainian offensive against the backdrop of Yevgeny Prigozhin's increasingly hysterical videos claiming that the Russian army was a complete shambles.
But this gloomy mood quickly dissipated when footage of burning Ukrainian Leopard tanks and Bradley infantry fighting vehicles appeared in early June.
By the time I returned in August, the perception of the threat from Ukraine had completely changed. By September, even some pro-Ukrainian bloggers had to admit that the much-hyped offensive was having little strategic impact.
It's a long war
Putin claims to have recruited another 300,000 volunteers in 2023. While some may be those who've already signed up, more are joining – as confirmed by Ukrainian intelligence. So with a stable front and steady recruitment, there would seem to be little need for the Kremlin to proceed with what would be a deeply unpopular mobilisation.
Russian pro-war bloggers complain that the country has refused to go into "total war" mode. But if it's a long war of attrition, as seems likely, maintaining normality is actually a strength.
Russia is ramping up its war production and its army is also gaining the practical experience of war that it clearly lacked in the early stages. It could enter 2024 in better shape in terms of weapons, ammunition and troop experience. So why would it resort to an unpopular mobilisation when it can withstand anything Ukraine and its Nato allies can throw at it?
Strain on Ukraine
Pundits, retired generals and Ukrainian and western officials had high expectations of a decisive Ukrainian breakthrough towards the Sea of Azov.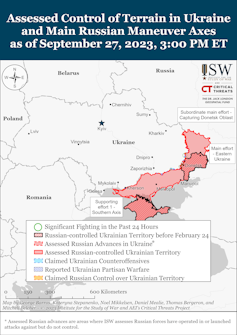 This summer arguably saw a strategic defeat for Ukraine and Nato in their attempt to end the war by military means. Nato countries supplied and trained Ukraine as best they could. And, thus far at least, it has yielded next to nothing.
To get another chance, Ukraine will have to mobilise even more troops and get more advanced weapons in greater quantities than ever before. Yet, for all the talk of Russia's mobilisation, it is Ukraine that seems to be suffering from manpower shortages.
Kyiv is resorting to increasingly draconian measures to get sufficient numbers to the front. It recently extended mobilisation to previously exempt groups such as the partially disabled.
The recent anti-corruption crackdown on military recruiters suggests that after 18 months of war the usual means of mobilisation are no longer enough. It also indicates a lot of people are desperate to avoid mobilisation and willing to paying large bribes. No wonder Ukrainian men of fighting age are not allowed to leave the country.
Equally worrying for the government of Volodymyr Zelensky are the potential political consequences of undermining support for the war effort if large numbers of people who don't want to fight are forced into uniform. This will also affect Ukraine's morale on the battlefield.
With Russia setting its own spending to an unprecedented level, arming Kyiv for another decisive advantage will cost much more than the US$113 billion (£92 billion) already spent by the US alone. At present, the Biden administration is seeking approval for another US$20 billion, which is already a tough sell in the Republican-controlled congress. Meanwhile, Kyiv's European allies couldn't arm Ukraine on their own, even if they wanted to.
The bottom line is that Ukraine, which is completely dependent on outside support both financially and militarily, will find it hard to sustain its war effort at current levels. Right now it is Kyiv, not Moscow, which is under the greater pressure.
Alexander Titov, Lecturer in Modern European History, Queen's University Belfast
This article is republished from The Conversation under a Creative Commons license. Read the original article.