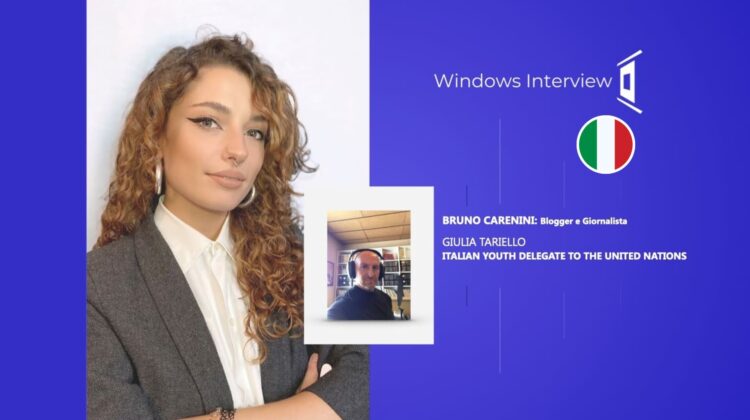 Windows Interview – Giulia Tariello
I giovani italiani come quelli di altri Paesi del Mondo hanno chi li rappresenta all'Assemblea Generale delle Nazioni Unite a New York. In quel contesto vengono discussi temi di politiche giovanili ed emesse risoluzioni.
Ospite di Bruno Carenini, nell'ottavo episodio della terza stagione di Windows Interview, è Giulia Tariello, Italian Youth Delegate to the United Nations.
Qual è il percorso scolastico per arrivare così giovani a rappresentare il proprio Paese all'ONU? Quali sono le tematiche su cui i giovani italiani stanno lavorando nelle commissioni di lavoro? Gli interventi all'Assemblea Generale, le relazioni, le divergenze e gli obiettivi comuni. L'esperienza personale di Giulia Tariello, pendolare tra Milano e New York e il confronto con le nuove generazioni d'America, sfatando alcuni miti.
Lingua originale: italiano.