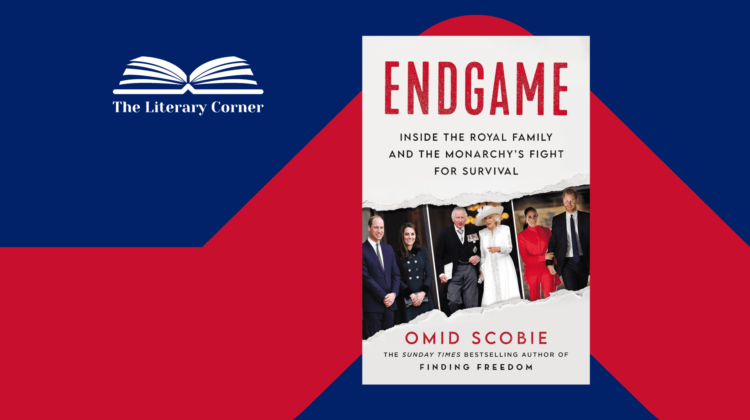 Title: Endgame
Author: Omid Scobie
In the world of royal biographies, "Endgame" stands as a groundbreaking exploration of the tumultuous times the British monarchy finds itself embroiled in as it navigates the transition from Queen Elizabeth II to King Charles III. Authored by the distinguished royal journalist Omid Scobie, renowned for his previous work "Finding Freedom," this book takes readers on an eye-opening journey into the heart of the House of Windsor's struggles, power dynamics, and its fight for relevance in an ever-evolving world.
Scobie's narrative takes flight immediately, delving into the aftermath of Queen Elizabeth II's passing, an event that shook the very foundations of the monarchy. The book casts a harsh spotlight on the new King Charles III, portrayed as an unpopular figure burdened with the weight of expectations and a power-hungry heir to the throne, adding layers of intrigue to the already riveting tale.
One of the most compelling aspects of "Endgame" is Scobie's unwavering commitment to uncovering the truth, no matter how uncomfortable it may be. He reveals the lengths to which Queen Elizabeth II was willing to go in order to preserve the monarchy's image, even as it became increasingly strained and fractured. The betrayal of Prince Charles by his own family adds a poignant layer to the narrative, illustrating the human drama at the heart of this institution.
Scobie's research for this book is nothing short of impressive. Drawing upon his extensive experience as a royal reporter, as well as more than a decade of conversations and interviews with Palace staff, friends of the royals, and even members of the royal family themselves, he provides readers with an insider's perspective that is both enlightening and unsettling. Through these sources, Scobie peels back the curtain on an institution in turmoil, exposing its deep-seated issues with race, class, and money, which have persisted for far too long.
"Endgame" raises crucial questions about the monarchy's future. As the world rapidly modernizes, the institution must grapple with its own transformation to stay relevant. Can the monarchy adapt to the changing times, or is this truly its endgame?
Omid Scobie's "Endgame" is a thought-provoking and meticulously researched exploration of the British monarchy's current predicament. It offers a behind-the-scenes look at the inner workings of the House of Windsor, shedding light on the challenges it faces as it attempts to navigate a path forward. For anyone intrigued by the intersection of tradition and modernity in the world of royalty, this book is an absolute must-read. Scobie's fearless commitment to revealing the truth makes "Endgame" a gripping and enlightening addition to the royal literature canon.
Author: The Editorial Team