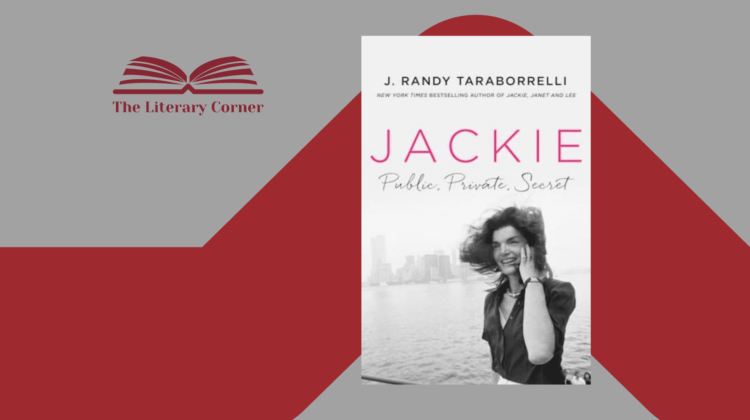 Jackie: Public, Private, Secret
Title: Jackie: Public, Private, Secret
Author: J. Randy Taraborrelli (Author), Jane Oppenheimer (Narrator), Macmillan Audio (Publisher)
In "Jackie: Public, Private, Secret," renowned Kennedy historian J. Randy Taraborrelli offers readers an intriguing and revealing new perspective on the life of Jacqueline Kennedy Onassis. Drawing from an impressive collection of interviews with friends, family, and lovers spanning three decades, as well as previously unreleased material from the JFK Library, Taraborrelli presents an intimate and unforgettable portrait of the legendary former First Lady.
The biography delves deep into Jackie's life, exploring the complexities of a woman who captivated the world with her elegance, poise, and strength, while also harboring hidden vulnerabilities and contradictions that only add to her iconic status. As she once confided to a former lover, "I have three lives – public, private, and secret," and this book takes readers on a captivating journey through all three.
Taraborrelli sheds light on some lesser-known aspects of Jackie's life, sharing fresh insights that challenge preconceived notions of the former First Lady. The book uncovers fascinating details, such as Jackie's initial hesitations before marrying Jack Kennedy and her secret plan to avoid moving into the White House with him. It also explores her complex relationship with her second husband, Aristotle Onassis, including her contemplated meeting with the woman with whom he was having an affair, Maria Callas.
One of the most intriguing revelations comes from the scandal surrounding nude photos of Jackie that surfaced in the 1970s. Taraborrelli uncovers the truth behind this scandal and reveals the family member who betrayed her trust by selling those intimate photographs.
The biography offers fresh perspectives on Jackie's relationships, including her unusual connection with Maurice Tempelsman, which defied the perceptions of outsiders. Taraborrelli delves into the true nature of this relationship, debunking misconceptions and shedding light on its intricacies.
"Jackie: Public, Private, Secret" also unveils the untold efforts made to save Jackie's life during her battle with cancer, including last-ditch attempts at experimental treatments. The book delves into the lengths some were willing to go to help her, as well as the obstacles faced by the doctor who refused to risk jail time in order to treat her.
Taraborrelli's writing style is engaging and thoroughly researched, making "Jackie" an enthralling read for history enthusiasts, admirers of the Kennedys, and those intrigued by the private lives of public figures.
In conclusion, "Jackie: Public, Private, Secret" presents a compelling and well-rounded portrayal of Jacqueline Kennedy Onassis, a woman who continues to captivate the world even decades after her passing. J. Randy Taraborrelli's expert storytelling and extensive research breathe new life into the enigmatic figure, offering readers a deeper understanding of the woman behind the iconic public persona. This book serves as a comprehensive and illuminating tribute to one of the most famous and enduring women in history.
Author: The Editorial Team