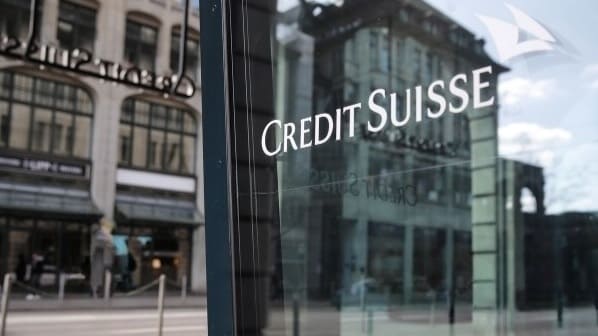 Credit Suisse: situation analysis
Credit Suisse's recent financial crisis has been a cause for concern among investors, regulators, and employees alike. The bank has been grappling with losses amounting to billions of dollars after the collapse of Archegos Capital, which led to an urgent need for funds.
To address the issue, Credit Suisse has borrowed a substantial amount of money from the Swiss National Bank. The borrowing, which amounts to $44.5 billion, will provide the bank with short-term liquidity to meet its financial obligations and continue its operations.
However, the move has also highlighted the severity of the crisis facing Credit Suisse, as well as the wider banking sector.
Many investors and regulators are worried that the situation may lead to a repeat of the 2008 financial crisis, which saw many banks collapse due to risky investments.
Credit Suisse has acknowledged the gravity of the situation and has pledged to take all necessary measures to address the issues that led to the crisis.
The bank's CEO, Thomas Gottstein, has emphasized that the institution is committed to restoring its reputation and ensuring its long-term success.
The borrowing from the Swiss National Bank is a positive step towards stabilizing the situation and restoring confidence in the banking sector. It demonstrates the central bank's willingness to support financial institutions in times of crisis and reinforces its role as a lender of last resort.
However, there is still uncertainty surrounding the future of Credit Suisse, and it will take significant efforts to regain the trust of investors and regulators.
The bank will need to reassess its risk management practices and implement measures to prevent similar incidents from occurring in the future.
The crisis facing Credit Suisse is a challenging time for the bank and its employees, as well as for investors and the wider financial community.
However, with the right measures in place, it is possible for the bank to recover from this setback and emerge stronger than ever.
The Swiss National Bank's support is a crucial step in this direction, and the hope is that it will help to stabilize the situation and pave the way for a brighter future for Credit Suisse.
Author: Author: Harvey Graham
Forecast analysis consultant in Great Britain. Collaborates with The Deeping in the economic forecasting area