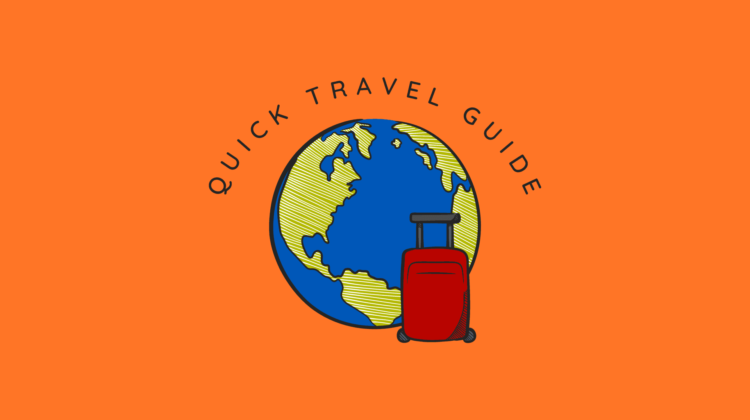 Welcome to "Quick Travel Guide," your go-to journalistic column dedicated to all things tourism and vacations. We understand that planning a trip can sometimes be overwhelming, which is why we're here to provide you with valuable insights and practical recommendations to make your travel experiences smooth, memorable, and stress-free. In each edition of "Quick Travel Guide," we delve into various destinations, uncover hidden gems, and offer expert advice to help you navigate the intricacies of travel planning. Whether you're seeking a weekend getaway, a tropical escape, or a cultural exploration, our column is designed to be your essential companion, providing you with quick and useful tips to enhance your travel experiences.
Sep 15, 2023 – Cotswolds, Gloucestershire
Sep 08, 2023 – The Wave, Arizona
Sep 01, 2023 – Antelope Canyon, Arizona
Aug 25, 2023 – New Orleans, Louisiana
Aug 18, 2023 – Sedona, Arizona
Aug 11, 2023 – Portland, Oregon
Aug 04, 2023 – Northumberland Coast: A Coastal Paradise of Sandy Beaches, Historic Castles, and Serene Nature
Jul 28, 2023 – Jurassic Coast: An Expedition through Dorset and Devon's UNESCO World Heritage Site
Jul 21, 2023 – The Enigmatic Norfolk Broads: Exploring Nature's Tranquil Waterways
Jul 14, 2023 – New Forest
Jul 07, 2023 – Scilly Isles
Jul 07, 2023 – Welcome to Quick Travel Guide
In this series of articles, we will be exploring some of the best destinations for single travelers and families, and providing tips on what to see and do. We'll cover a range of destinations, from bustling cities to serene nature escapes, from cultural hotspots to adventure-packed activities. For solo travelers, we'll provide tips on how to navigate new destinations, meet new people, and find hidden gems off the beaten path. For families, we'll provide advice on how to plan kid-friendly activities, choose family-friendly accommodations, and create a fun and memorable experience for everyone.
May 19, 2023 – Pingyao
May 12, 2023 – Amer Fort
May 05, 2023 – Chavín de Huántar
Apr 28, 2023 – Maijishan
Apr 21, 2023 – Patan Durbar
Apr 14, 2023 – Wat Phu
Apr 07, 2023 – Hampi
Mar 31, 2023 – Dali
Mar 24, 2023 – My Son
Mar 17, 2023 – Lijiang
Mar 10, 2023 – Ciudad Perdida
Mar 03, 2023 – Mirador
Mar 03, 2023 – Banteay Chhmar
Mar 03, 2023 – Intro