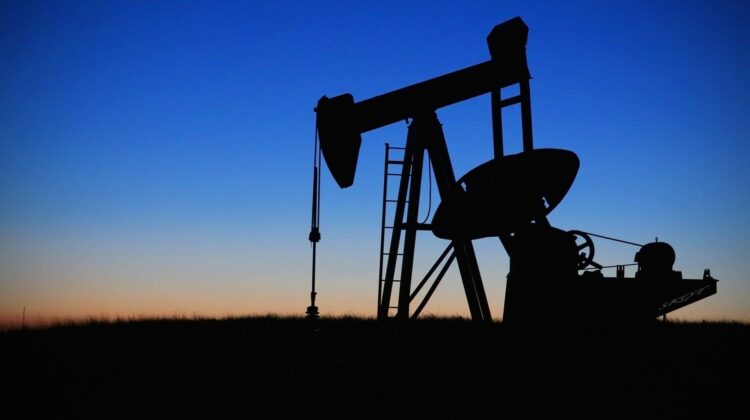 THE SLICK. Changing the Playing Field
Proposed legislation would dramatically change New Mexico's principal oil and gas law.
Three bills proposed for the New Mexico legislative session would shift the state's focus on the oil and gas industry by emphasizing public safety and environmental protections, denying permits and increasing penalties for companies in violation of the law, and making it easier for citizen groups to sue scofflaw operators.
The bills would dramatically redirect the Oil and Gas Act, which was written to protect oil and gas resources for the state's benefit, to include protecting the environment and the public, particularly marginalized communities. The legislation could be the largest change to the act since it was written in 1935.
Lawyers from the Western Environmental Law Center (WELC), Earthworks, the New Mexico Environmental Law Center (NMELC) and the Coalition for Clean, Affordable Energy are still finalizing drafts of the three bills — the Oil and Gas Justice and Reform Act, a citizens' suit bill and a bad actor bill (the last two are not yet named).
"These three proposals combined represent a paradigm shift and long overdue modernization of the act," says Tannis Fox, senior attorney at WELC and a bill author. She has worked on environmental law in New Mexico for 20 years and says that, as far as she knows, the three bills would constitute the most significant change in the act's history.
The three cover very different aspects of oil and gas regulation and enforcement. The Legislature passed a bad actor bill amending New Mexico's Air Quality Control Act in 2021, and this new bill would amend the Oil and Gas Act to increase the insurance and financial requirements for receiving new operating permits. It also enumerates eight ways that the Oil Conservation Division can "deny, revoke or suspend permits due to poor performance history." Infractions include lying on permit applications; felony environmental crime convictions; price fixing, bribery or fraud convictions; operating oil or gas facilities without a permit; lack of compliance with rules, permits or orders under the Oil and Gas Act; having had a permit revoked for breaking environmental laws in any of the United States; an inability to prove adequate environmental insurance; or an inability to prove fiscal solvency.
Andrew Forkes-Gudmundson, a senior manager for state legislative and regulatory affairs at Earthworks and another author on the bill, notes the 2021 air quality regulation and says, "We are simply carrying this forward to OCD as well to make sure that all of the relevant agencies permitting oil and gas have the same ability to review the compliance history of operators."
The citizens' suit bill is similar to the citizen suit provision of the federal Clean Air Act and would allow private groups to sue companies for oilfield violations — something normally left to state or federal agencies. Last year, Oxy USA agreed to pay more than $5 million in fines and upgrades to its natural gas pumping stations in New Mexico's portion of the Permian Basin after WildEarth Guardians brought suit under the Clean Air Act's citizen suit provision in the wake of Oxy's repeated violations of their state-issued excess emissions permits. Jeremy Nichols, climate and energy program director at WildEarth Guardians, said that his group undertook the suit because New Mexico has environmental laws and reporting requirements, but doesn't have the staff to prosecute violations. Plus, "We kind of had them dead to rights," he said.
"No one thinks that the division [OCD] doesn't want to do this work," says Forkes-Gudmundson. "It's a question of capacity."
"It's no secret that they're under-resourced," Fox says.
In the past two years, OCD and the New Mexico Environment Department (NMED) implemented a pair of historic rule sets aimed at dramatically reducing greenhouse gas and ozone-causing emissions from oil and gas facilities across the state. They were a key push of Gov. Michelle Lujan Grisham's first term. Yet her administration continues a winding path between courting the oil and gas industry (with her continuing fight for a hydrogen hub), prosecuting oil and gas companies that pollute New Mexico's landscape (with those two rules), and fighting climate change (she attended both COP 26 and 27), caused in large part by the country's unabated love affair with oil and gas. Lujan Grisham's latest budget recommendations, released last week, don't mention "climate" in her introduction or goals. It shows up just once across 159 pages of spending hopes, when requesting funding for a Climate Change Bureau at NMED. "The governor remains supportive of efforts to codify her 2019 Executive Order on climate change, as well as the state's target to reach net-zero by 2050," says Nora Sackett, Lujan Grisham's deputy communications director.
After setting up two of the strongest fossil fuel regulation programs in the country, Lujan Grisham sent a budget to the New Mexico Legislature last year asking for the funds and people so OCD and NMED could enforce the new rules and make a significant dent in the state's greenhouse gas emissions. The Legislature didn't give them the people and only a bit of the money. Again this year, Lujan Grisham asked for more money and people for both agencies to enforce the new rules, but in its own budget recommendations released last week, the LFC again doesn't recommend funding the positions and offers only a fraction of the money requested for enforcement.
"In an entirely ideal world, OCD would have [the] capacity to rigorously enforce their own rules and they wouldn't have to rely on … citizen supervision," Forkes-Gudmundson says.
Finally, the Oil and Gas Justice and Reform Act is the biggest of the three upcoming bills and constitutes changes small and large, from increasing bonding requirements for well site remediation to changing the eligibility requirements for the OCD director and members of the Oil Conservation Commission and removing penalty caps on companies found guilty of violating the Oil and Gas Act. Furthermore, the Reform Act empowers the OCD to make new rules imposing setbacks when siting new wells near homes, schools and businesses. Lastly, it would require OCC and OCD to incorporate protections for the environment, public health and safety and "communities of color, low-income communities, and tribal and indigenous communities" when developing new rules. "The Oil and Gas Act, as it stands now, doesn't prioritize public health and communities," says Mara Yarbrough, staff attorney at NMELC. "Rather, it prioritizes protecting the oil and gas industry and protecting the resource from being wasted."
"It's not a keep-it-in-the-ground bill, it's not an anti-oil-and-gas bill," Fox says. "It's a 'Let's take account of the public interest and the world today, that did not exist in 1935,' kind of bill." She says that the act needs to account for the oil and gas industry's contributions to climate change and public health problems, as well as its detrimental effects on low income communities, communities of color and indigenous communities across the state.
"It's a paradigm change," Fox says, "but one needed to balance modern public interests with a law originally written in 1935."
"If oil and gas operators are following the law, they have nothing to worry about," says Eric Jantz, the senior staff attorney at NMELC, and another author on the bills. "There will be no flood of lawsuits. There will be no frivolous lawsuits … The argument to the contrary that there's going to be this flood of lawsuits is, essentially, the industry conceding that they aren't following the law right now. And that's problematic."
Author: Jerry Redfern
Credits: This article by Jerry Redfern, https://capitalandmain.com, is published here as part of the global journalism collaboration Covering Climate Now.