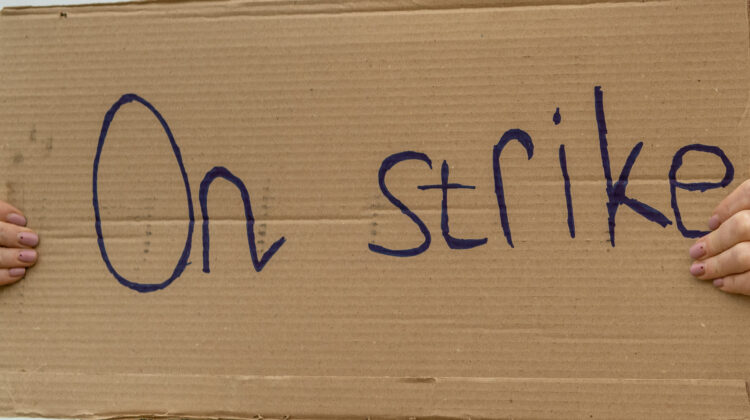 Black Friday: Amazon employees protest for better working conditions
On Black Friday, in over 40 countries, Amazon employees protested to draw attention to the poor working conditions in the distribution centers. With the "Make Amazon Pay" initiative, the workforce is demanding higher wages and better working conditions. Although the company is making record profits, many of its employees can barely live on their salaries.
For many, "Black Friday" is simply a day on which to look for a bargain or two. For the Amazon workforce, it is a day of worldwide strikes and protests to draw attention to the miserable working conditions in the distribution centers. In the past, the poor working conditions in the Amazon distribution centers have repeatedly made headlines: employees are poorly paid, monitored and put under pressure.
Over 80 organizations have joined together to stage protests from Mexico to India in countries around the world. This is the third year that people around the world have united against the exploitative methods of the major corporation.
The "Make Amazon Pay" initiative, for example, is trying to use the day for strikes and rallies to support the fight for fair working conditions. They accuse the company of squeezing "every last drop out of workers, communities, and the planet" and seek to end this injustice.
Despite 470 billion in sales: Amazon employees still poorly paid
In 2021, the online retailer Amazon generated sales of around 470 billion US dollars—which is roughly equivalent to the entire economic power of Austria. However, the employees of the major corporation feel relatively little of the record profits. In some cases, the low wages are barely enough to survive reasonably well.
Amazon exploits not only its own workers, but also the public. In 2021, the online retailer did not pay a single cent in income tax in Europe, instead pocketing tax refunds.
System error: Amazon fires employees in case of illness
In the USA, Amazon employees have been paid less or even fired when they are sick, according to a report in the New York Times. The reason for this was a system error, according to the company. The sick days were interpreted as days of absence. The company is trying to find and compensate those affected.
Amazon mobilizes against unionization in Alabama
In early 2021, Amazon workers* in Alabama began to band together to form a union and fight grievances. The company financed a mobilization campaign instead of supplying better working conditions itself. In conferences, the management openly spoke out against the formation of a union. Flyers on toilets or a dedicated homepage were supposed to convince employees that wages were already sufficiently high.
First Amazon union ever, founded in Staten Island
But this is slowly changing: Not much later, a union was successfully founded for the first time at Amazon in a distribution center in Staten Island—despite immense resistance from the company's management.
Author: Fabian Zickler
Note: The opinions expressed are those of the authors and do not necessarily reflect the views of The Deeping