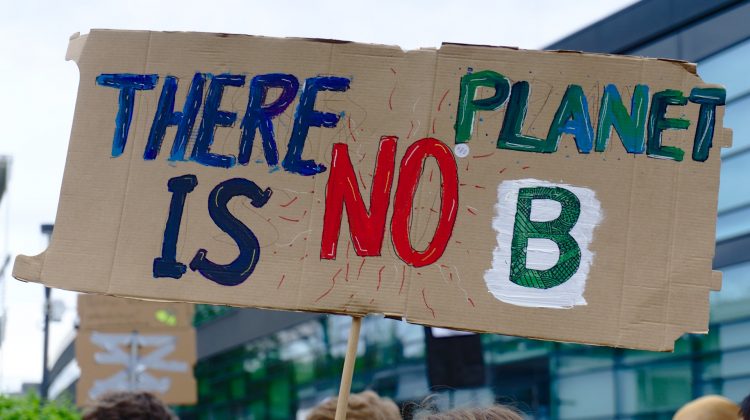 Russia's invasion drives existential crisis for fossil fuels
The best way for the West to avoid further financial and ethical squeezes is to speed up the green transition.
Every war is a waste, a mindless extinction of lives, infrastructure and nature. But the sheer folly of the Russian invasion of Ukraine appears even more tragic when framed against the dawning energy transition, and the growing realization that every wasted carbon atom, every broken building, accelerates global warming.
Ironically, energy issues contributed to Putin's war – and a renewable energy revolution could shrink the coffers of one of the world's most belligerent agitators. After all, petrodollars financed Russia's invasion. In 2021, Russia's oil and gas revenues equaled 36% of its total budget. And rising oil prices further enrich Putin's coffers. On February 23, the first day of the invasion, with oil prices soaring, Russia earned US$1.5 billion in oil and gas exports – an increase of almost US$400 million over the previous day. The European Union relies on Russia for 40% of its collective gas needs, 27% of its oil imports and 46% of its coal imports. As tensions mounted, German Chancellor Olaf Scholz suspended the approval of the Nord Stream 2 gas line – a 1,200-kilometre pipe that would have made central Europe even more dependent on Russian gas.
Still, even as Western leaders heaped sanctions on Russia in the war's early days, they continued to buy Russian oil and gas. It took a week for Canada, and then another week for the United States, to ban Russian oil imports – even as the fighting escalated and Ukraine's foreign minister said Russian oil "smells of Ukrainian blood." As the conflict dragged into its seventh week, the EU announced it would ban coal imports from Russia, but continued to buy its oil and gas. Since the war began, the EU has spent more than 35 billion euros on Russian fossil fuels.
But the best way to avoid further financial and ethical energy squeezes is to speed up the transition to green energy sources, such as wind and solar, and electrification through heat pumps and electric vehicles.
Putin's gambit will likely end up shrinking Russia's influence as it accelerates Europe's race to net-zero. In March, German Vice-Chancellor Robert Habeck acknowledged that Russia's invasion has strengthened the case for energy independence through renewables: "People see that it is not only a climate-related issue, but a safety- or security-related issue right now."
The sheer folly of the Russian invasion of Ukraine appears even more tragic when framed against the dawning energy transition, and the growing realization that every wasted carbon atom, every broken building, accelerates global warming.
In a moment that long-time U.S. climate activist Bill McKibben called a potential "turning point for the world," President Joe Biden banned all imports of Russian oil and gas and effectively doubled down on the green transition by rebuffing Republican calls to deregulate American fossil fuel production. "Loosening environmental regulations or pulling back clean energy investment … will not lower energy prices for families. But transforming our economy to run on … clean energy … will help," he said in March.
Biden added that a transition to green energy will "mean that no one has to worry about the price at the gas pump in the future. That'll mean tyrants like Putin won't be able to use fossil fuels as weapons against other nations."
At the same time, however, the usual vested interests began demanding energy independence through a rogue's gallery of carbon-intensive technologies: expanded fracking, pipelines, liquefied natural gas– and yes, even coal. Just months after the UN's COP26 climate summit urged nations to phase out coal, speed up the switch to electric vehicles, and boost investment in renewables, world leaders will have to be visionary and vigilant to ensure that the coming energy boom favours the fuels of the future – with their declining cost curves and clear environmental benefits – over the poisons of the past.
The debate will be long and complicated. The energy transition has suffered from many compromises, such as the EU's recent acceptance that natural gas and nuclear power can be construed as "green." In February, the U.K.'s Coal Authority gave a mine in Wales permission to increase output by 40 million tonnes over the next two decades, while China recently approved three new billion-dollar coal mines.
Supporters of clean energy can only hope that the Ukraine disaster will compel leaders to think longer-term and more sustainably. Russia leveraging its energy advantage to try to weaken European resolve has opened a lot of eyes.
McKibben frames the Ukraine conflict as a clear opportunity. Writing in The Guardian, he says it's important to remember that solar and wind projects now generate some of the cheapest power on the planet. "The best reason to deploy it immediately is to ward off the existential crisis that is climate change, and the second best is to stop the killing of nine million people annually who die from breathing in the particulates that fossil fuel combustion produces."
Author: Rick Spence
Credits: This article by Rick Spence, Corporate Knights is published here as part of the global journalism collaboration Covering Climate Now.