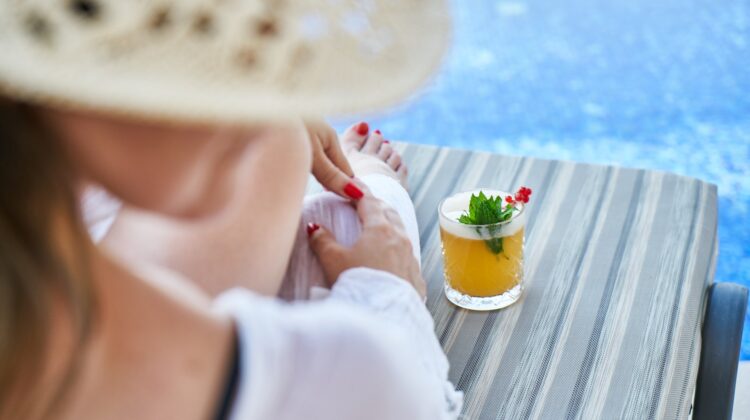 Cities develop Covid-19 branded security measures to boost tourism
Tourism demand remains somewhat dampened, but there are signs of life as travelers seek safe options, often outdoors, to travel again. As vaccines increase, so does the enthusiasm for travel and the opportunities for revitalized economic development.
Many people are looking for a reliable alternative to working from home or remote school; others want to explore the newest hotels and resorts in 2021. To make this easier, some cities are developing their own Covid-19 safety programs. These help attract both individual visitors and crucial business events that cities often rely on economically. It also establishes standardized and consistent guidelines that everyone must follow.
Hotels and venues have redesigned every aspect of their business with some pretty smart alternatives. These are some of the destination specific branded programs that are having great success in increasing tourism demand.
Clean houston
Among the pioneers of this effort is Houston with its Houston Clean program launched in August 2020. Deployed across the city through restaurants, hotels and business partners, this commitment is the result of collaboration between city leaders and business stakeholders to achieve a unified message.
"Houston is a city known for innovation, which we've seen at the forefront of our medical experts at Texas Medical Center (TMC)," said Michael Heckman, interim president and CEO of Houston First Corporation.
"In partnership with TMC executives, alongside our hotel partners, we were one of the first tourist destinations to implement an ongoing citywide program."
The program is credited with restoring confidence in the city's convention activities. The Houston First sales team was successful in changing 92% of canceled conventions citywide for years to come. According to Heckman, the city is planning a record six-month series of agreements for the second half of 2021.
Of the 32 events planned for mid to late 2021, 31 of them have an attendance of over 1,000 people, which means a big business for hotels.
Houston Clean was developed by Visit Houston and includes mandatory training to follow the Centers for Disease Control and Prevention (CDC) guidelines for safety and local recommendations to ensure the safety of the employees and customers involved.
The city has also been at the forefront of new technologies. The Westin Houston Medical Center was among the first hotels in the country to implement robotic assistance for disinfection. Its hospital-grade robot-sanitized guest rooms are part of the Texas Medical Center campus, considered the largest "medical town" of its kind in the world.
InterContinental Houston Medical Center is the first in the country to use 'integrated viral protection' (IVP) machines that act as filters to destroy Covid-19 particles as well as anthrax spores and other airborne pathogens in the air. Developed by local Houstonian Monzer Hourani, IVP technology is also in use at the George R. Brown Convention Center in Houston and is credited with helping reopen many local schools. The city's convention center is the only one in the country to use this specific technology.
Other locals are also getting involved. Houston-based software engineer and hospitality entrepreneur Carson Hager developed the SafeFun app. It serves as a digital health passport where users can voluntarily share Covid-19 test results and vaccine records with other users as well as with public places. It helps people feel more secure in shared spaces for meetings, social and sporting events, hotels, and other gathering places.
Houston Clean is becoming the benchmark that individual businesses can follow to reopen safely.
Visit Music City's Good to Go program
Shortly after the start of the pandemic, Nashville began work on its Good to Go program, urging members to adhere to its safety protocols. These partners promise to adhere to standards such as the use of masks, social distancing efforts and hand sanitizing stations. This helps visitors (and locals) to feel safe and know where they can go to be assured of the latest demands.
The list includes everything from restaurants like the LA Jackson Rooftop at the Thompson Nashville to the Country Music Hall of Fame and Museum. Visitors can use a convenient search feature on the Visit Music City website to find participating locations. The program is credited with helping the city grow its tourism business at a time when many travelers are unsure of where to go safely.
Spring to Safety in St. Pete / Clearwater
While everyone should follow protocols out of respect for those around them, some destinations even reward those who do. Visit St. Pete / Clearwater's Spring to Safety campaign offers pre-visit and on-site benefits to tourists. Before their trip, the tourism organization encourages travelers to sign the Rise to Shine pledge which reminds them of the basics like regular hand washing for 20 seconds, wearing a mask, social distancing and respect for others. .
In exchange for signing the pledge, visitors can earn a "beach getaway". The package includes round-trip flights, four nights at a beachfront resort, and a fully-stocked private cabin for the day.
Once in St. Pete or Clearwater, tourism staff can also enjoy instant benefits.
Nicknamed "Sunshine Steward Street Teams", tourism officials roam the streets to reward tourists or residents wearing masks, practicing social distancing and respectful of others. The price? Gift cards that support local businesses. And it's a win-win for everyone.
Palm Beaches commitment
Tourism authorities in Palm Beach County, Florida have been working to draft a pledge known as The Palm Beaches Pledge that museums, restaurants, hotels, businesses and other organizations can sign to demonstrate a unified focus on safety. Covering 39 distinct communities like Delray Beach and Palm Beach among others, The Palm Beaches is one of the first in the country (and the first in Florida) to work towards achieving Global Biorisk Advisory Council (GBAC) accreditation at the destination scale. Both will help attract the group's businesses to the region.
Santa Barbara offers a third night free
Covid's travel initiatives also take the form of rewarding promotions. For stays booked before June 30, Santa Barbara, California, often referred to as the "American Riviera," is offering guests a third night free through many partner hotels. The Santa Barbara Savvy program covers a variety of hotels and resorts like the Mar Monte Hotel, which is part of The Unbound Collection by Hyatt. Other resorts have their own deals, like Belmond El Encanto, which offers a 25% discount on stays of two or more nights for travel before March 31.
Attractive offers and the assurance of safety at any destination are among the best tools to help revive tourism in the months to come.