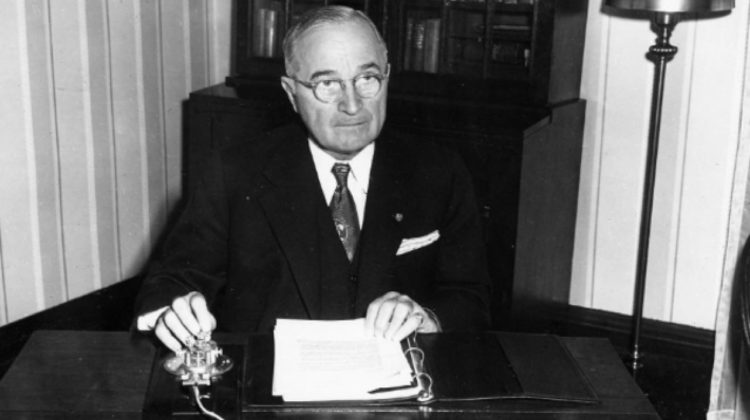 President Truman ends discrimination in the military
President Harry S. Truman signs Executive Order 9981—ending discrimination in the military—on July 26, 1948. Truman's order ended a long-standing practice of segregating Black soldiers and relegating them to more menial jobs.
African Americans had been serving in the United States military since the Revolutionary War, but were deployed in their largest numbers during World War II. By December 31, 1945, more than 2.5 million African Americans had registered for the military draft, and with African American women volunteering in large numbers throughout the war the U.S. Armed Forces had become the number one employer of Black people. By the time WWII ended, some 900,000 African Americans had served in the Army, Army Air Forces, Navy, Marine Corps, Coast Guard and Army Nurse Corps.
Black WWII veterans were eligible for a free college education under the Servicemen Readjustment Act of 1944—the GI Bill—as well as other benefits, but most faced discrimination when trying to access their benefits. This led many veterans to re-examine their poor treatment while they were in service.